2020 Deloitte Millennial Survey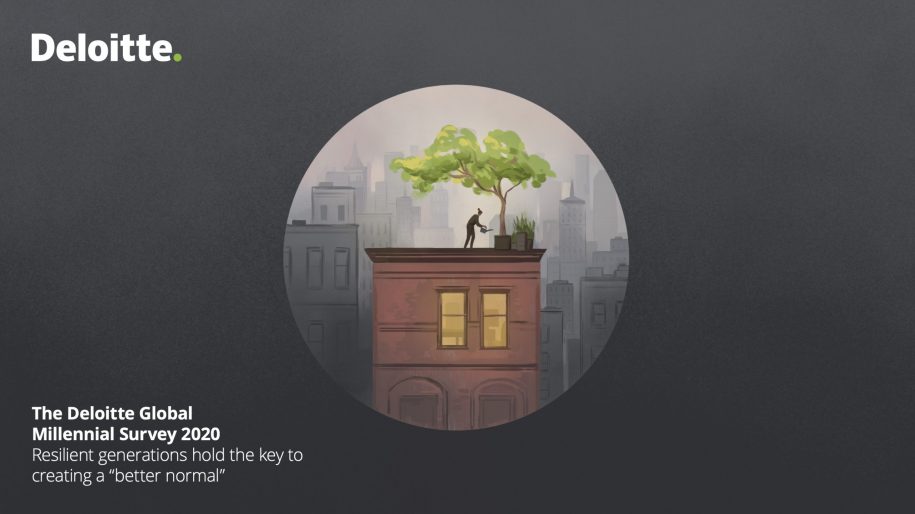 Resilient generations hold the key to creating a better normal
The Deloitte Global Millennial Survey 2020 explores the views of more than 27.5K millennials and Gen Zs, both before and after the start of the COVID-19 pandemic, to understand their perspectives on business, government, climate, and the pandemic, among other issues.

The survey reveals that despite the individual challenges and personal sources of anxiety that millennials and Gen Zs are facing, they have remained focused on larger societal issues, both before and after the onset of the pandemic. If anything, the pandemic has reinforced their desire to help drive positive change in their communities and around the world. And they continue to push for a world in which businesses and governments mirror that same commitment to society, putting people ahead of profits and prioritizing environmental sustainability.

The world that follows the COVID-19 pandemic surely will be different and likely more aligned with the ideals that millennials and Gen Zs have expressed in this and previous Millennial Surveys. They've seen how quickly the earth can heal, how rapidly business can adapt, and how resourceful and cooperative people can be. They know that a post-pandemic society can be better than the one that preceded it, and they're tenacious enough to make it a reality.