Details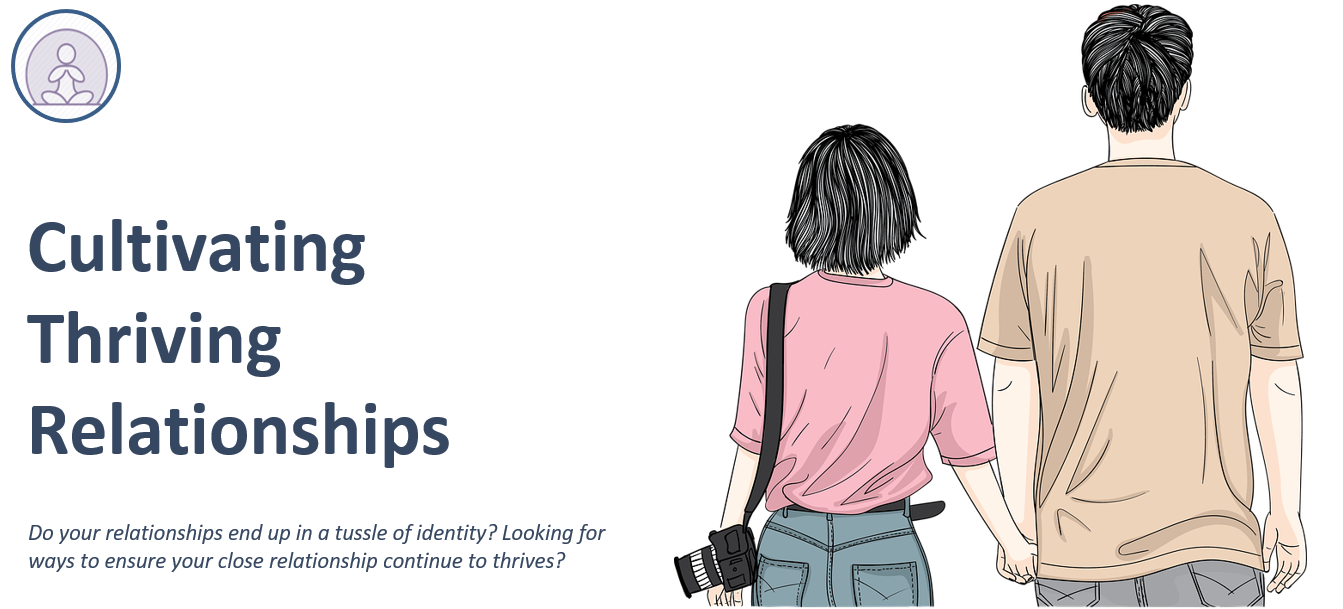 Do your relationships end up in a tussle of identity? Looking for ways to ensure your close relationship continue to thrives?
Download Brochure
More Details
Overview
Most of us aspire and strive to create & sustain deeply satisfying relationships over time. Yet, we find our relationships going through challenges, hence hopelessness about real love and lasting deep connection. Self-awareness can help us build an enlivening state of presence, joy, and loving relationships. This program is designed to help participants understand essential elements of thriving relationships and insights from neuroscience into the power of love and connection. Participants shall also learn strategies for creating more closeness and joy in their romantic relationships.
Target Audience
Anyone wishing to cultivate a thriving personal relationship or strengthen the closeness of personal & romantic relationships.
Maximum – 30 participants in a Virtual class & Face to face
Maximum – 250 participants in a Webinar
Outcomes
Understand essential elements of a thriving relationship
Appreciate the past events impacting the future of the relationship
Appreciate their contribution to a romantic relationship
Learn the power of collaborative communication
Ability to create and maintain deeper and more vital connections
Course Content
Introduction of a thriving relationship
Essentials for a thriving relationship
Neuroscience and interpersonal neurobiology
Your role in cultivating a thriving romantic relationship
Transformative power of collaborative communication
Creating deeper and more vital connections
Approach
Multiple Delivery Options – F2F, Facilitator led Virtual Session, Webinar
Highly interactive facilitator moderated discussions, Presentations, Individual & Group exercises, Roleplays, App-based activities, Videos, Q&A
Duration
Multiple Delivery Options:
Webinar – 1 hour
Facilitator Led Virtual - 2 hours
Face to Face – 1 day
Optional Customisation
Duration of programs based on specific organisational needs
Multiple sessions can be organised during the day
Training needs analysis prior to design and delivery – to baseline exact requirements for maximum program value and impact
Follow-up programs and individual coaching sessions for greater effectiveness