Details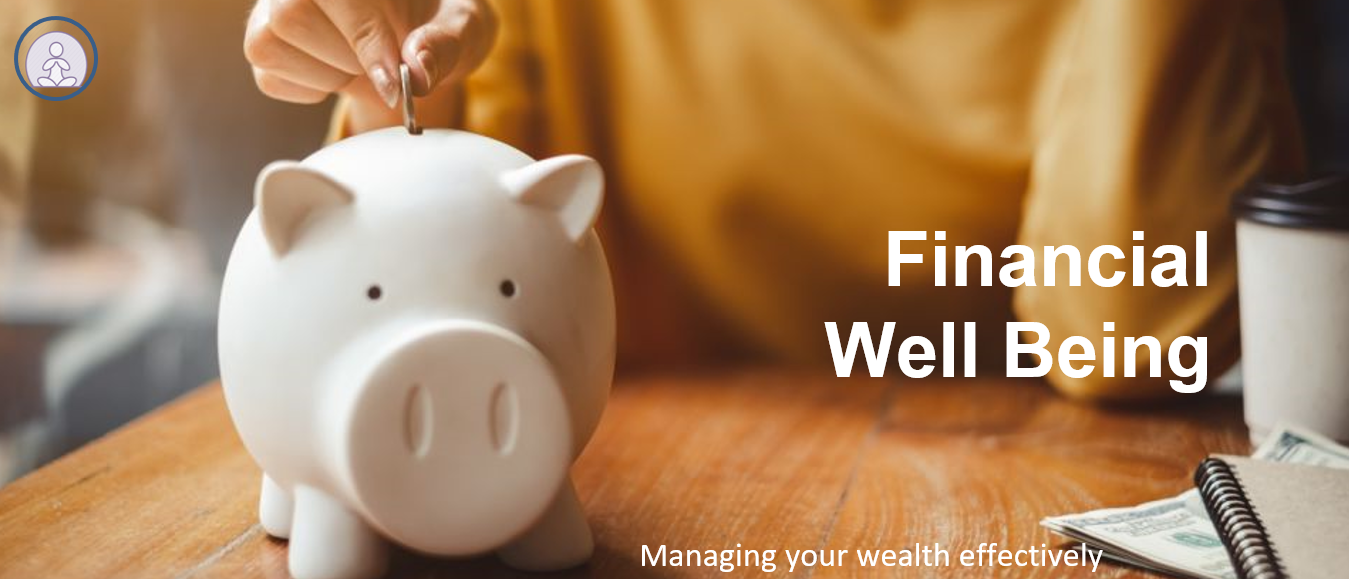 Are you doubtful if you will be able to meet your financial goals? Do you feel financially insecure? Are you looking for guidance on money matters?
Download Brochure
More Details
Overview
CIPD study found that one in four employees report money worries have affected their ability to do their job, one in ten find it hard to concentrate or make decisions at work because of money worries and 19% have lost sleep worrying about money, all of which impact on productivity.  It is important that employees feel confident to meet current & ongoing financial obligations, feel financially secure, and is able to make choices that allow them to live life to the fullest.  This interactive & highly practical program is designed to give participants to learn about money management principles and action they can initiate to secure their financial wellbeing.
Target Audience
Everyone who is looking to work on their financial wellbeing.
Maximum – 30 participants in a Virtual class & Face to face
Maximum – 250 participants in a Webinar
Outcomes
Improved mindset of planning for the future
Ability to manage money effectively
Awareness of money management principles
Skills to improve one's financial hygiene
How to make your money work harder
Course Content
Principles of financial planning
SMART Goals- understanding how to frame your financial goals
Understanding Insurance and who needs it
Investment strategies
Approach
Multiple Delivery Options – F2F, Facilitator led Virtual Session, Webinar
Highly interactive facilitator moderated discussions, Presentations, Individual & Group exercises, Roleplays, App-based activities, Videos, Q&A
Duration
Multiple Delivery Options:
Webinar – 1 hour
Facilitator Led Virtual - 2 hours
Face to Face – 1 day
Optional Customisation
Duration of programs based on specific organisational needs
Multiple sessions can be organised during the day
Training needs analysis prior to design and delivery – to baseline exact requirements for maximum program value and impact
Follow-up programs and individual coaching sessions for greater effectiveness