Details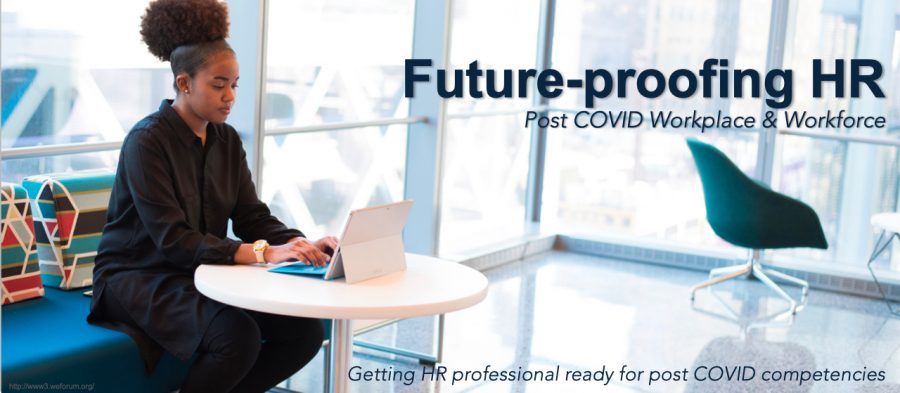 Is your HR ecosystem ready for the new realities of the future? Are your HR professionals skilled to be successful in the post-COVID workplace and workforce complexities?
Download Brochure
More Details
Overview
Organisations are trying to adapt to new realities. The future of work and work processes have a major impact on people and people practices. HR needs a paradigm shift and create the policies, practices & delivery suitable for the new realities of business and the way we conduct it. Our practitioner-based program designed to build awareness, sensitivity to the new realities and quickly build the approach, practices and skills suitable for post COVID organisation of future.
Target Audience
Most valuable for all HR Professionals including individual contributors at the middle level of the organisation. Max. 20 participants in F2F & Virtual class; 250 in a Webinar.
Outcomes
Understanding the future work, workflows and organisation dynamics
Appreciating changing face of employment
Knowledge & appreciation of future HR competencies
Ability to scan the HR ecosystem for its relevance in new reality
Ability to propose, create / adapt people practices
Enhance ability to manage employees remotely

Ability to identify risk in the current people practices
Course Content
Future of work & workflows
Future HR strategies, processes & delivery
New HR competencies
Redefined culture & diversity
Redefined employee's needs & focus
Redefining policies (policies impacted by new reality)

Refining the workforce planning
Future talent acquisitions
Defining KPIs, performance management
Redefining the compensation
Future learning & development practices
Employee engagement & experiences

Assessing & managing people risks
Approach
Multiple Delivery Options – F2F, Facilitator led Virtual Session, Webinar
Highly interactive facilitator moderated discussions, Presentations, Individual & Group exercises, Case studies, Roleplays, App-based activities, Videos, Q&A
Duration
1hr - 12 hrs Multiple Delivery Options:Webinar/Facilitator led Virtual/Face to Face
Optional Customisation
Duration of programs based on specific organisational needs
Multiple sessions can be organised during the day
Training needs analysis prior to design and delivery – to baseline exact requirements for maximum program value and impact
Follow-up programs and individual coaching sessions for greater effectiveness