Details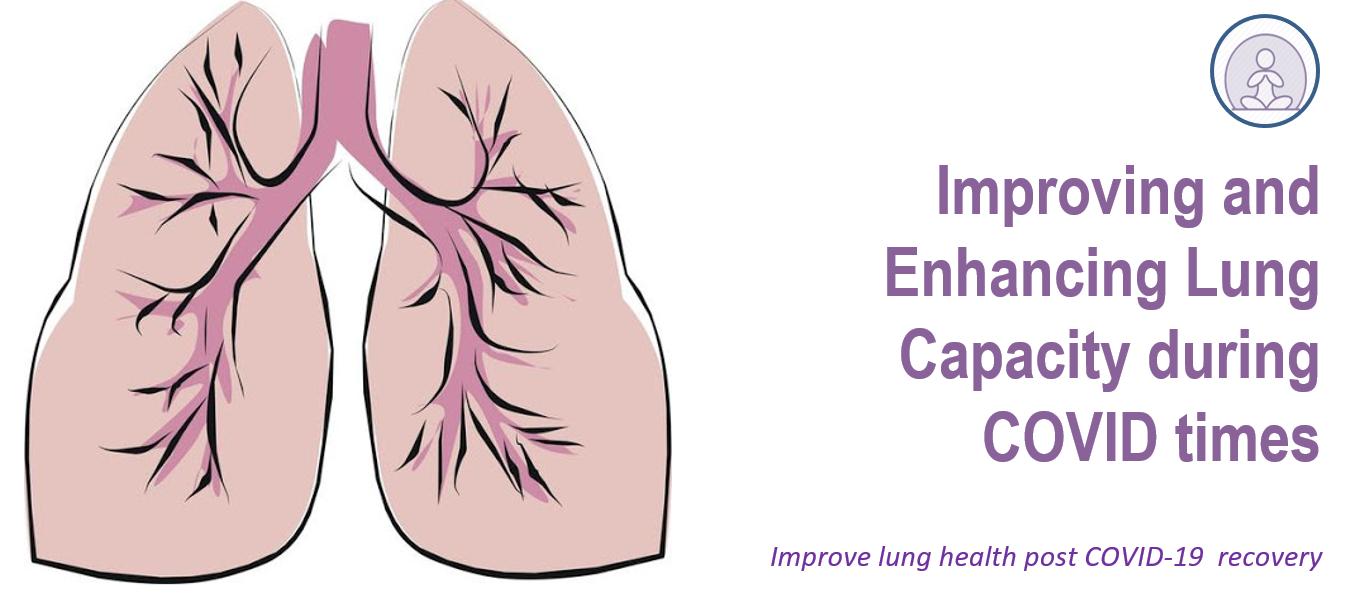 Working on improving your respiratory health? How to combat breathlessness and improve lung health post COVID-19  recovery?
Download Brochure
More Details
Overview
We hardly give a thought to something so important like breathing though we are continuously doing it every minute and every second. As a result, most of us are doing only shallow breathing. Those impacted with COVID have had the virus impact their lungs & entire respiratory system, crippling it completely. Doing breathing exercises will not only act as a therapy but will aid in recovering &  restoring the health of all the respiratory organs. This program offers guided breathing exercises to improve your lung function. It will cover tips on how you can breathe deeply and energise your entire body, reduce mental stress and anxiety which you might have gone through during the pandemic.
Target Audience
Anyone who needs to combat breathlessness and  improve lung health after recovering from COVID-19
Maximum – 30 participants in a Virtual class & Face to face
Maximum – 250 participants in a Webinar
Outcomes
Understand importance of deep breathing
Learn Pranayama techniques to improve lung capacity
Reduce stress and anxiety with pranayama techniques
Improve lung function, strengthen all respiratory organs and get improved sleep quality.
Course Content
How to breathe deeply
Pranayama techniques of Kapalbhati, Anulom Vilom and Brahmari for improved lung functioning
How to integrate breathing techniques with daily life
How to stay stress free and get better sleep
Approach
Multiple Delivery Options – F2F, Facilitator led Virtual Session, Webinar
Highly interactive facilitator moderated discussions, Presentations, Individual & Group exercises, Roleplays, App-based activities, Videos, Q&A
Duration
Multiple Delivery Options:
Webinar – 1 hour
Facilitator Led Virtual - 2 hours
Face to Face – 1 day
Optional Customisation
Duration of programs based on specific organisational needs
Multiple sessions can be organised during the day
Training needs analysis prior to design and delivery – to baseline exact requirements for maximum program value and impact
Follow-up programs and individual coaching sessions for greater effectiveness