Details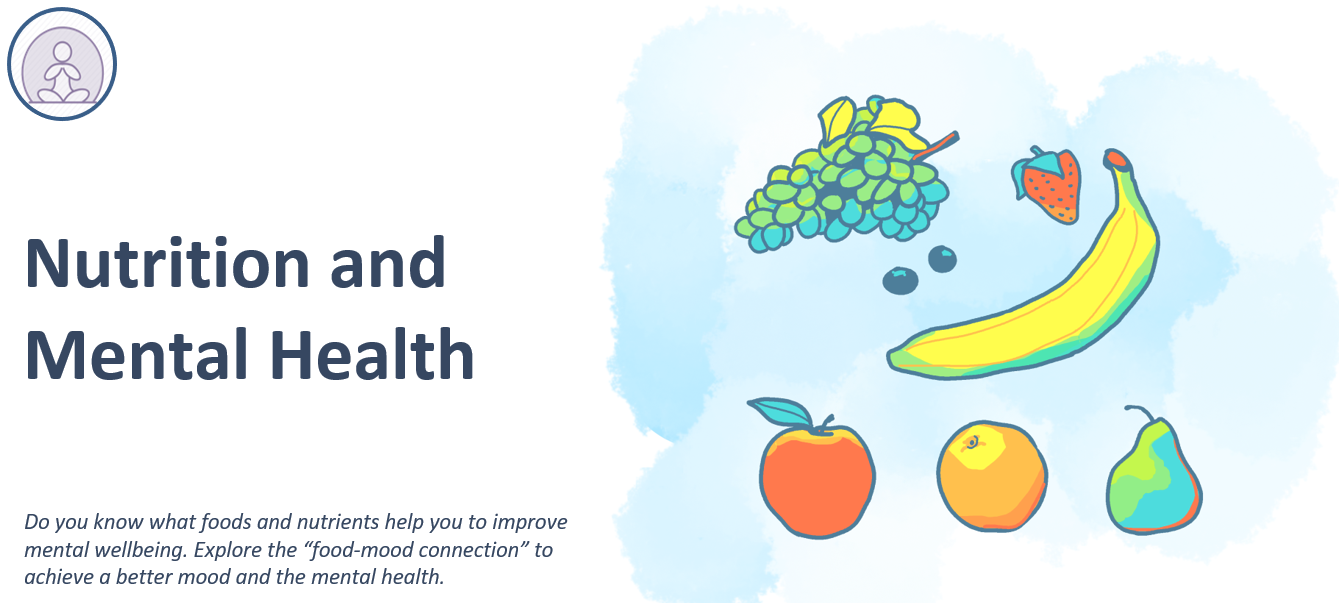 Do you know what foods and nutrients help you to improve mental wellbeing. Explore the "food-mood connection" to achieve a better mood and the mental health.
Download Brochure
More Details
Overview
There is clear evidence that the food we consume has an impact on our overall mental wellness, specifically stress, anxiety, depression etc. Also, our food choices influence our mood that is sometimes called the "food-mood connection." This program is to help participants understand and appreciate the connection of nutrition with our mental health and provide them tips for adopting appropriate food habits and achieve better mental health.
Target Audience
Anyone who want to maintain a healthy lifestyle and a productive state of mind using nutritional food.
Maximum – 30 participants in a Virtual class & Face to face
Maximum – 250 participants in a Webinar
Outcomes
Recognise components of food that are relevant to mental health
Learn dietary hacks to improve your mood
Examine the dietary advice and what is relevant to better mental health outcomes
Learn using broad spectrum micronutrients to address mental health challenges
Understand when additional nutrients may be necessary to alleviate the mental health suffering
Course Content
Nutrition and mental health
Dietary patterns and mental health
The food mood connection
Using food & nutrition to improve mood
Change eating habits to feel better
Some supper foods for mental wellbeing
Approach
Multiple Delivery Options – F2F, Facilitator led Virtual Session, Webinar
Highly interactive facilitator moderated discussions, Presentations, Individual & Group exercises, Roleplays, App-based activities, Videos, Q&A
Duration
Multiple Delivery Options:
Webinar – 1 hour
Facilitator Led Virtual - 2 hours
Face to Face – 1 day
Optional Customisation
Duration of programs based on specific organisational needs
Multiple sessions can be organised during the day
Training needs analysis prior to design and delivery – to baseline exact requirements for maximum program value and impact
Follow-up programs and individual coaching sessions for greater effectiveness