Details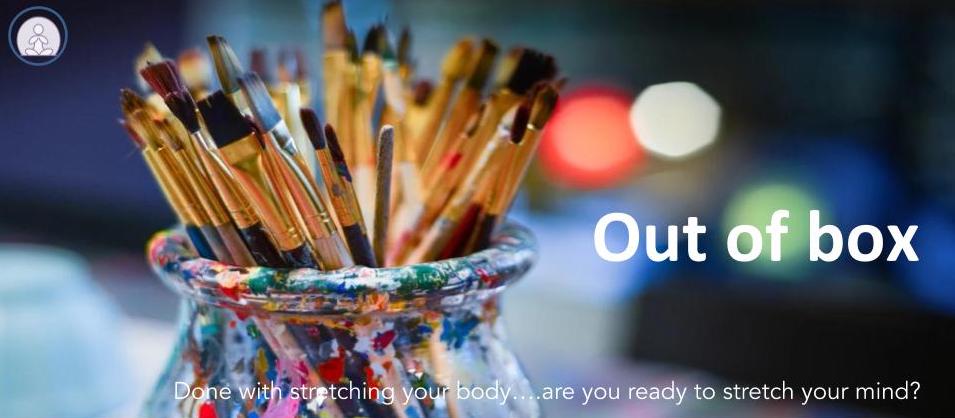 Do you sometimes feel overburdened with the responsibility of coming up with new ideas? Do you wonder how you can continue to innovate in your work or personal life? You are not alone.
Download Brochure
More Details
Overview
We live in a world of turbulent change. New data, new people, new technology, new problems. We are bombarded everyday with something new. Realities shift faster than we can deal with them. This turbulent world requires new solutions options rather than relying on the 'tried and tested'. Being able to "go with the flow" and be creative in your thinking is a necessary skill for dealing with life's inevitable changes. This interactive & highly practical program is designed to help participants incorporate into your life, simple strategies to become more flexible and creatively solve a variety of problems in an ever-changing environment.
Target Audience
Anyone wishing to expand their mental flexibility and enhance their creativity.
Maximum – 30 participants in a Virtual class & Face to face
Maximum – 250 participants in a Webinar
Outcomes
Enhanced creative thinking

Increased adaptability

Enhanced communication abilities

Improved problem solving skills

Enhanced health and wellness
Course Content
Introduction to creative thinking

The spontaneous pathway to creativity

Overcoming the rigidity

Imagining the possibilities

Inculcating mental flexibility

Brace yourself

Putting creativity to work
Approach
Multiple Delivery Options – F2F, Facilitator led Virtual Session, Webinar
Highly interactive facilitator moderated discussions, Presentations, Individual & Group exercises, Roleplays, App-based activities, Videos, Q&A
Duration
Multiple Delivery Options:
Webinar – 1 hour
Facilitator Led Virtual - 2 hours
Face to Face – 1 day
Optional Customisation
Duration of programs based on specific organisational needs
Multiple sessions can be organised during the day
Training needs analysis prior to design and delivery – to baseline exact requirements for maximum program value and impact
Follow-up programs and individual coaching sessions for greater effectiveness