Details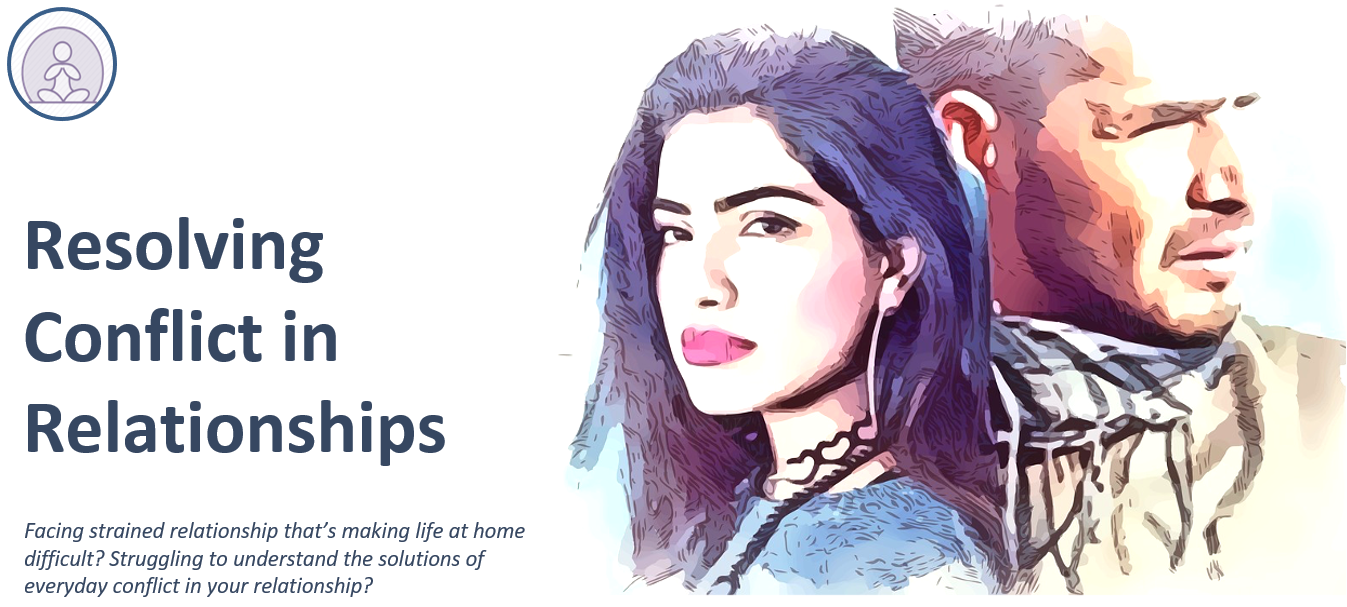 Facing strained relationship that's making life at home difficult? Struggling to understand the solutions of everyday conflict in your relationship?
Download Brochure
More Details
Overview
Researches have found how couples argue, is more related to divorce potential than what they argue about". Conflict is inevitable in relations however, the inability to deal with it maturely creates new strains on the relationship and makes life at home very difficult unless one applies strategies to overcome obstacles and deepen the connection.  This program shall help participants explore how each person's internal defences, formed early in life, are often at the root of the conflict and how adopting certain principles can help the couples not just survive but thrive the conflict-free relations.
Target Audience
Anyone who wish to learn healthier strategies to deal with issues that hurt their closest relationships.
Maximum – 30 participants in a Virtual class & Face to face
Maximum – 250 participants in a Webinar
Outcomes
Appreciation of deep-rooted defences formed in childhood, impacting their abilities to develop & sustain close relationships
Understand and identify the signs of fantasy bond deteriorating their relations
Ability to identify & challenge negative thoughts toward themselves and their partner
Learn & apply conflict resolution technique
Adopting mediation strategies to resolve the conflicts between couples
Course Content
Understanding conflict and its causes
Fantasy bond and its impacts
Deep rooted defense mechanisms impacting relationships and expectations
Principles and techniques leading to loving and satisfying deep connections
Conflict management strategies – being curious, open, and introspective approach
Mediating approach to manage conflict between couples
Approach
Multiple Delivery Options – F2F, Facilitator led Virtual Session, Webinar
Highly interactive facilitator moderated discussions, Presentations, Individual & Group exercises, Roleplays, App-based activities, Videos, Q&A
Duration
Multiple Delivery Options:
Webinar – 1 hour
Facilitator Led Virtual - 2 hours
Face to Face – 1 day
Optional Customisation
Duration of programs based on specific organisational needs
Multiple sessions can be organised during the day
Training needs analysis prior to design and delivery – to baseline exact requirements for maximum program value and impact
Follow-up programs and individual coaching sessions for greater effectiveness