Details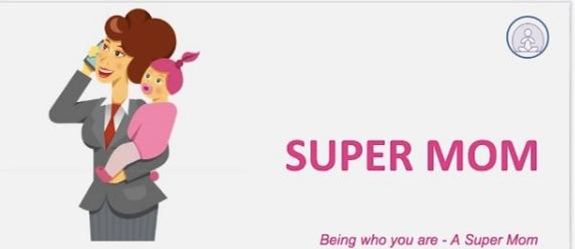 How do working women manage to juggle their responsibilities towards their families and still keep their careers on even keel?
Download Brochure
More Details
Overview
A working mother has to be always a supermom because she cannot stop being a mother, even when she is at work.  They are subjected to many different demands and are often expected to play several roles that may be conflicting. This program is aimed to help working mothers balance work and home life. To ensure better productivity both at work and at home, while staying emotionally and physically healthy.
Target Audience
All working women who may have children at home. Maximum – 30 participants in a Virtual class & Face to face Maximum – 250 participants in a Webinar
Outcomes
Recognize how attitudes, actions and choices contribute to your being a "Super Mom"
Create and implement an action plan to achieve that status of being a "Super Mom"
Understand the challenges and unique situations of working mothers in India
Learn how, as managers and colleagues of working mothers we can be sensitive and supportive to their unique circumstances.
Course Content
Self-stereotyping of working women
Generalization of working women
Effective interaction styles for dealing with working mothers
Effective communication styles with super moms!
Managing super Moms
Create and implement an action plan to achieve that status of being a "Super Mom"
Approach
Multiple Delivery Options – F2F, Facilitator led Virtual Session, Webinar
Highly interactive facilitator moderated discussions, Presentations, Individual & Group exercises, Case studies, Roleplays, App-based activities, Videos, Q&A
Duration
Multiple Delivery Options:
Webinar – 60 min
Facilitator led Virtual – 90 min
Face to Face – 90 min
Optional Customisation
Duration of programs based on specific organisational needs
Multiple sessions can be organised during the day
Training needs analysis prior to design and delivery – to baseline exact requirements for maximum program value and impact
Follow-up programs and individual coaching sessions for greater effectiveness