Details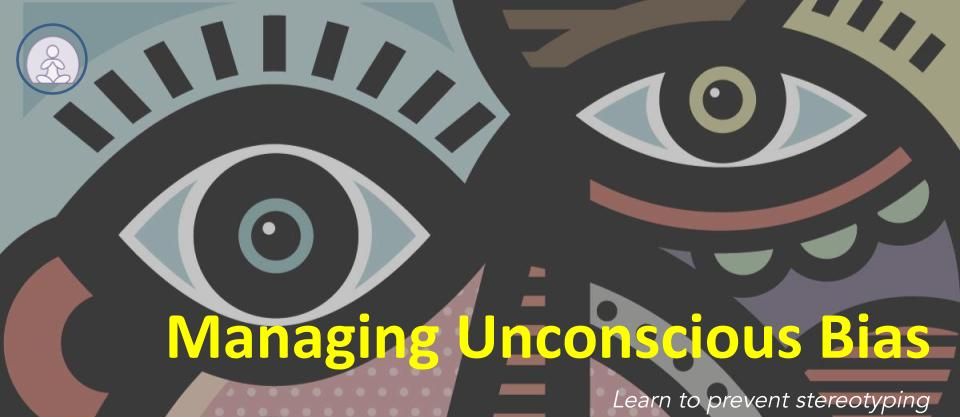 Ever heard the old adage, "Never assume because it makes an "ass" out of "you" and "me"? Learn how to identify and manage your own implicit bias in the workplace. 
Download Brochure
More Details
Overview
This training program is designed to allow people to identify their own unconscious biases, provide tools to adjust automatic patterns of thinking, and ultimately eliminate discriminatory behaviour. A key component of this program is to create awareness about unconscious bias. It enables you to explore, manage, understand biases and attitudes. It equips you with tools & strategies to deal effectively with them and gain valuable professional & life skills.
Target Audience
Every employee at the workplace. Anyone who is keen to identify & eliminate unconscious bias.
Maximum – 30 participants in a Virtual class & Face to face Maximum – 250 participants in a Webinar
Outcomes
Build awareness to understand what unconscious bias is
Understand the impact of unconscious bias in the workplace and how it impacts your decision making.
Learn skills to help you recognize and take action to manage bias.
Create an action plan with goals to work toward becoming an inclusive leader or colleague, by managing your own unconscious bias.
Course Content
Understand why human beings are biased and are typically built to stereotype
Explore the relationship between bias and stereotypes, prejudice and discrimination
Assess the impact of bias on decision-making, behaviour and relationships
Identify your own biases and take action to compensate for them Understand what steps can be taken by employers to tackle bias at an organisational level
Approach
Multiple Delivery Options – F2F, Facilitator led Virtual Session, Webinar
Highly interactive facilitator moderated discussions, Presentations, Individual & Group exercises, Case studies, Roleplays, App-based activities, Videos, Q&A
Duration
Multiple Delivery Options:
Webinar – 1 hour
Live Virtual Class – 2 hours
Face to Face – 1 day
Optional Customisation
Duration of programs based on specific organisational needs
Multiple sessions can be organised during the day
Training needs analysis prior to design and delivery – to baseline exact requirements for maximum program value and impact
Follow-up programs and individual coaching sessions for greater effectiveness