Details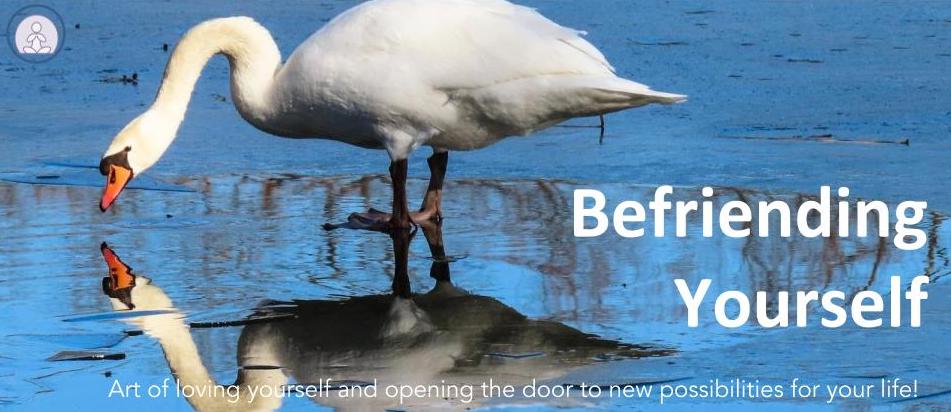 Loving yourself – it sounds so simple, but for most it certainly isn't easy!  Yet loving yourself opens the door to new possibilities for your life! 
Download Brochure
More Details
Overview
In the hustle and bustle of life we get caught up and lose the most important person that is ourselves. We become judgmental of our own self and end up being out of touch with our inner being and forget to love ourselves enough! This interactive & highly practical program is designed to help participants embark a journey of personal growth where they learn to identify the self-sabotaging voices that run rampant through their head. Participants work with them using tools & practices to create healthy relationships, pursue lifelong dreams, strengthen family ties, achieve personal goals and feel confident and good about yourself.
Target Audience
Anyone caught in the myriad of life thereby losing touch with their inner being; wishes to experience the innate self-love to achieve self development & mastery.
Maximum – 30 participants in a Virtual class & Face to face
Maximum – 250 participants in a Webinar
Outcomes
Achieve self-knowledge and self-acceptance

Gain confidence to listen to and follow your inner guidance

Cultivate your gifts – talents you've come to share with the world

Create a life with less drama and fewer conflicts

Live life with greater happiness and stronger resilience
Course Content
Importance of self love

Obstacles on the path

How past  experiences stifle self-love

Dealing with resentment, criticism and guilt

Loving yourself

How it changes your world

Easy techniques to continue your journey to self-love
Approach
Multiple Delivery Options – F2F, Facilitator led Virtual Session, Webinar
Highly interactive facilitator moderated discussions, Presentations, Individual & Group exercises, Roleplays, App-based activities, Videos, Q&A
Duration
Multiple Delivery Options:
Webinar – 1 hour
Facilitator Led Virtual - 2 hours
Face to Face – 1 day
Optional Customisation
Duration of programs based on specific organisational needs
Multiple sessions can be organised during the day
Training needs analysis prior to design and delivery – to baseline exact requirements for maximum program value and impact
Follow-up programs and individual coaching sessions for greater effectiveness