WE DEVELOP INSPIRATIONAL LEADER WITHIN YOU
Our
unique

leadership

development

programme

– Inspired Leadership

with

a blended learning

approach

<
Inspired Leadership – High Tech, High Touch, High Impact
Inspired Leadership is a unique blended application-based approach to leadership learning. Program focuses on two journeys: Emerging Leaders & Manager to Leader. Both tracks have 4-5 Months journey each with continuous engagement from experts, online blended with 5-6 face to face group coaching. The program, has a high focus on impact measurement during and post the event.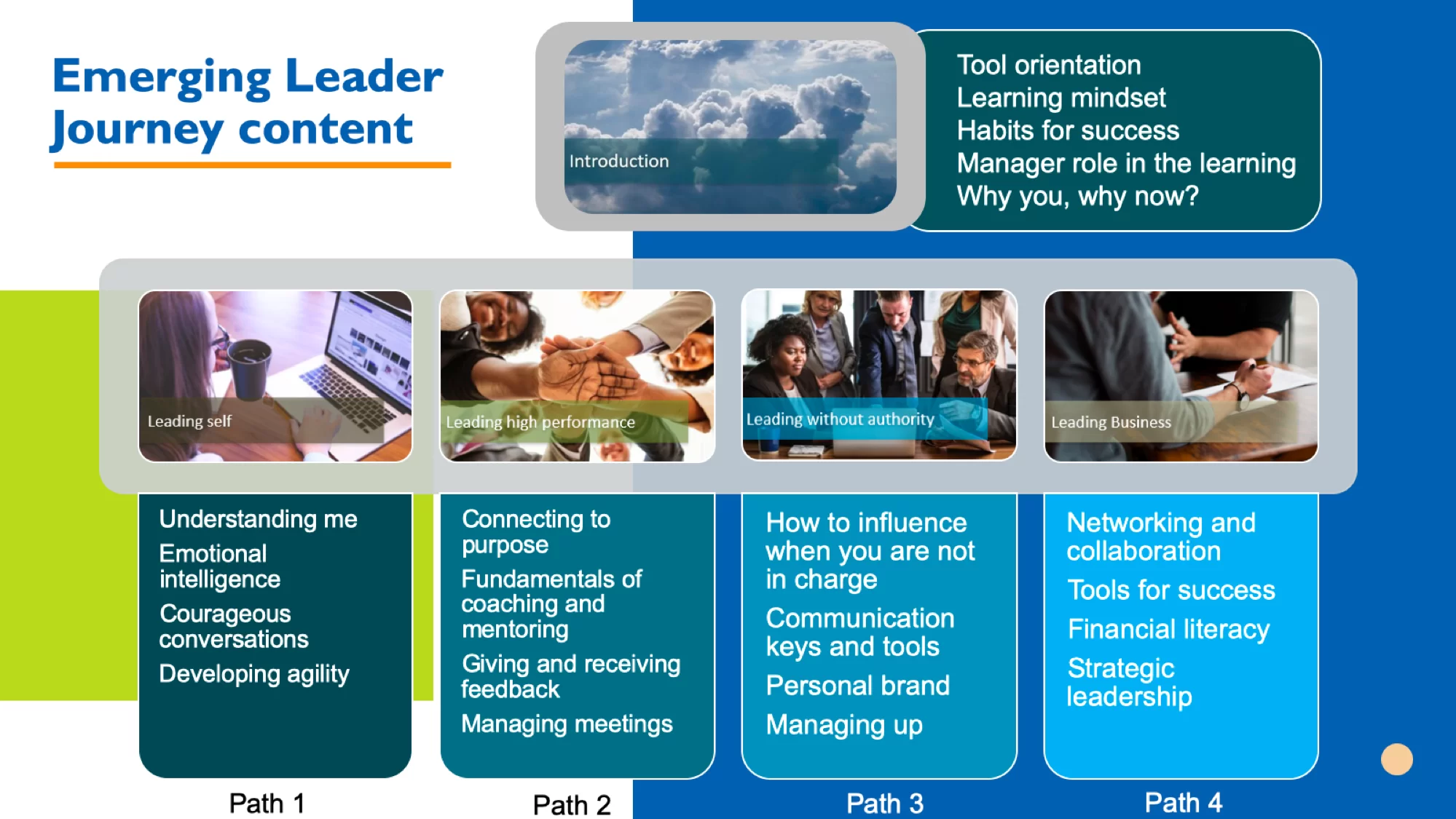 Emerging Leaders
Our core Emerging Leaders Journey is aimed at high potential future managers, technical or functional experts and early career professionals. The goal is to build essential leadership & foundational skills and experience whilst building a strong pipeline of future leaders. It bridges the gap between high expectations and the reality of the world of work.
Manager To Leaders
The Manager to Leader Journey brings the latest management and leadership thinking to your managers using feedback, high impact, and short duration, face to face group facilitation and self-directed digital learning which challenges their continued application of the learning every step
Inspirational leadership is essential along with the forward-looking strategy aligned with the organisation's vision, values, and mission goals, to maximising employee engagement and organisational performance.
Our Leadership Model is a result of our extensive research and experience in the field of leadership development. We believe the leadership is not a position but Choice a person makes to be a leader. Inspirational Leaders have a clear sense of Purpose. Their strong Passion enable them to articulate a compelling vision, purpose and direction that inspire passion and excitement around shared goals and values, build a sense of urgency in the team to get results. 
Their Commitment to the purpose is well supported by their strengths to continue in pursuit of their goal and withstand all setbacks enroute. They acquire required Competence to handle the challenges of Leadership else generate support from the people around them having those competences to accomplish the required milestone. Effective leaders have a sense of Contribution and they continuously assess the outcome of their action and swiftly change the strategy / course correction to achieve maximum results and impact. Progression is another key constituent of the inspirational leadership. Leaders continuously reflect if they are creating a self-sustaining mechanism and creating leaders. They continuously achieve and move forward for the larger purpose.
Following this approach, our Experts support organisations in talent management practices and building an effective pipeline of Leaders and Leadership practices.
Learn more about our Leadership Interventions, please connect with us at engage@enablingworld.com